Acquisition of mathematical concepts among female students of the primary stage
Keywords:
acquiring mathematical concepts
Abstract
Abstract:
      The current research aims to identify the acquisition of mathematical concepts for female primary school students. The researcher adopted the descriptive survey method for her research. The research sample consisted of (300) female students of the sixth grade of primary school, For the General Directorates of Education in Baghdad / Rusafa (the first, the second, the third) and Karkh (the first, the second, and the third), They were randomly selected for the second semester of the year (2021 - 2022)A.D . And then preparing the research tool, which is :  Test the acquisition of mathematical concepts at three levels for each concept (defining the concept, distinguishing the concept, applying the concept), It consists of (78) topical paragraphs (multiple choice) with (26) main concepts, and each concept has three paragraphs for levels of concept acquisition. Using Cronbach's Alpha equation the value of the reliability coefficient of the test was (0.863). The results showed a decrease in the percentage of acquiring mathematical concepts for female in the primary stage in general. The percentage of female students' answers to the overall concepts was (5.21%), and ranged between (0.12-0.71)% . Where (Rusafa First and Karkh First) achieved the highest percentage (1.01%), It is followed by (Al-Karkh Second) with (0.99%), then (Al-Rusafa Second) with (0.94%), then (Al-Rusafa Third) with a percentage of (0.84%), then (Al-Karkh Third) with (0.80%) . Several recommendations have been reached , the most important of which is a review of the curricula to prepare student teachers in colleges, preparing them to be a living model for the teacher before graduation, and setting the conditions for success in it.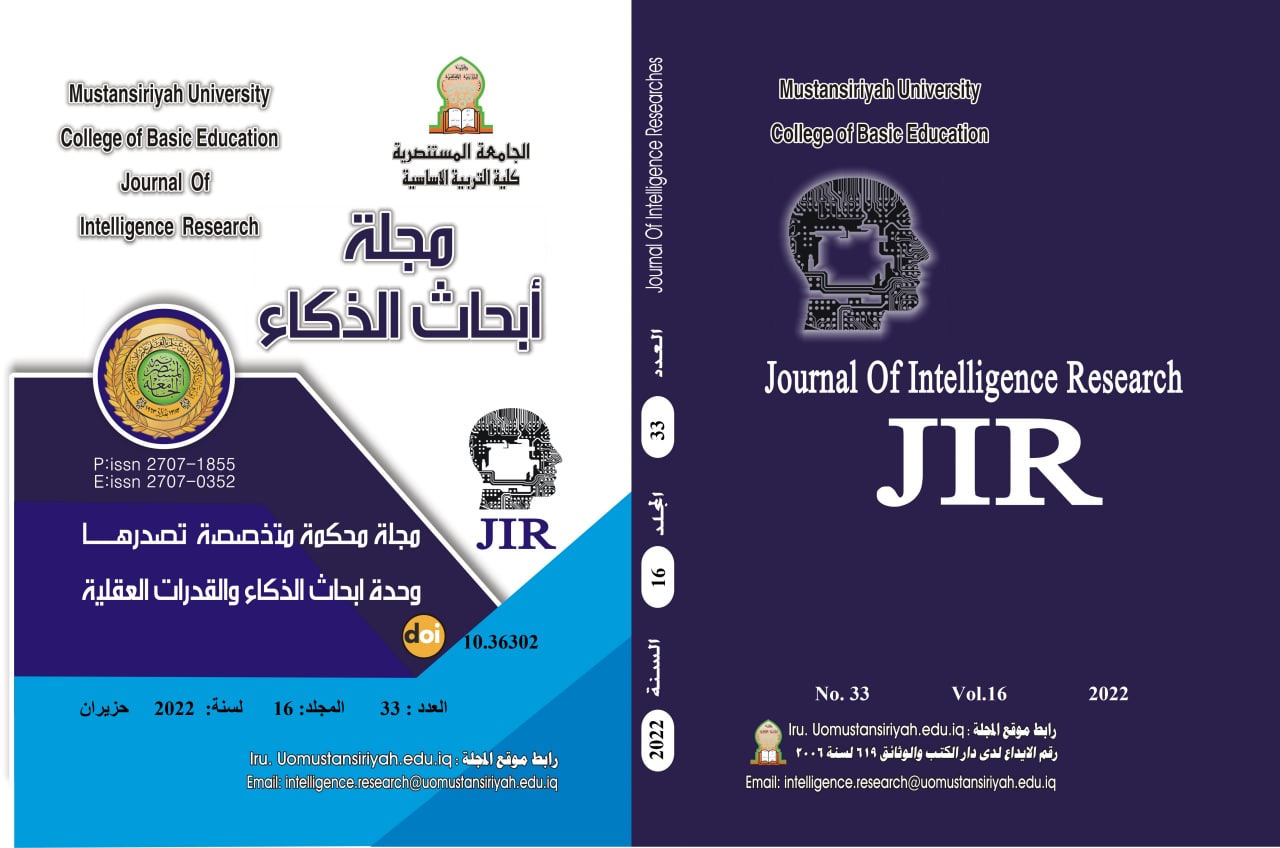 How to Cite
يونــس مجيــد س. ., & خزعل محمد أ. د. غ. . (2022). Acquisition of mathematical concepts among female students of the primary stage. مجلة أبحاث الذكاء, 16(33), 586–604. Retrieved from https://iru.uomustansiriyah.edu.iq/index.php/intel/article/view/409