Visual-Spatial Intelligence Among Intermediate first grade students
Keywords:
visual-spatial intelligence, first-grade intermediate students
Abstract
         The current research at aims measuring visual-spatial intelligence among intermediate first grad, students. And identify difference according gender. The included with (260) students, that was taken from (4) Schools from Baghdad/ First Rusafa. Gardener Theory was adopted.   Abu Mustafa Test was used to measure visual-spatial intelligence, that was checked validity and reliability. The results were a high ability of visual-spatial intelligence, and no significant in difference between males and females. The most important recommendation is suggested that is developing student's ability and invest their abilities in scientific programs.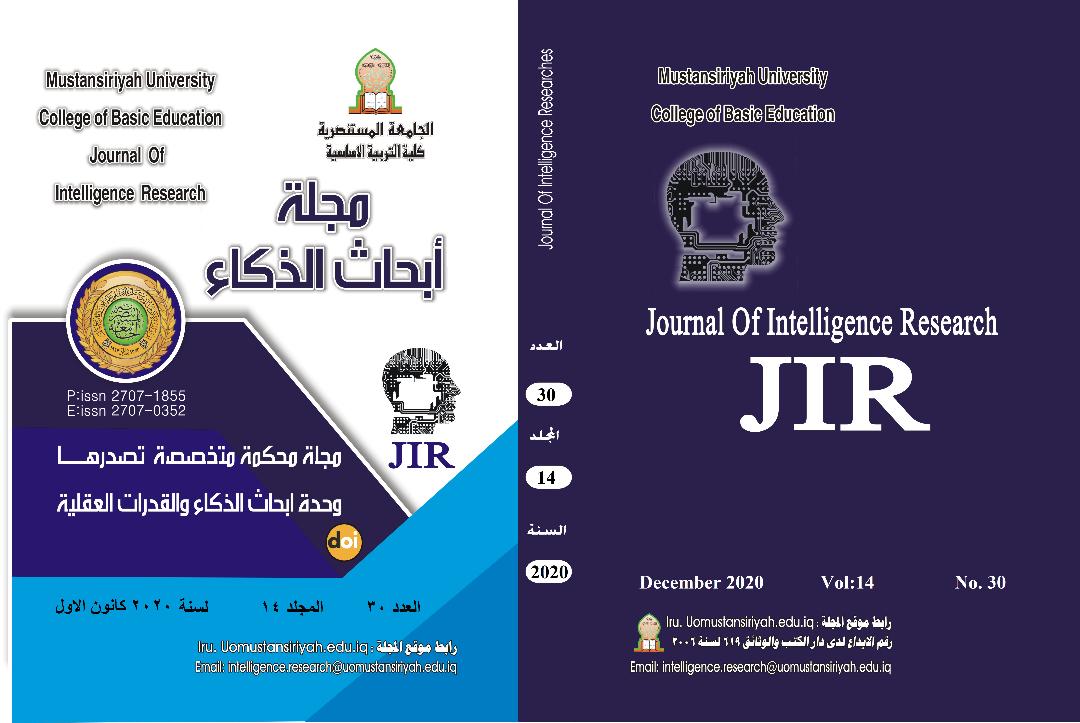 Additional Files
How to Cite
الناشي أ. ع. ا. (2021). Visual-Spatial Intelligence Among Intermediate first grade students. مجلة أبحاث الذكاء, 14(30), 155–173. Retrieved from https://iru.uomustansiriyah.edu.iq/index.php/intel/article/view/285