The Extent to which the Mathematics Book for the third intermediate grade includes the integration approach between Science، Technology، Engineering and Mathematics (STEM )
Keywords:
Keywords: STEM Approach، STEM Integration، Third Intermediate Grade
Abstract
Abstract:
 The current research aims to analyze the content of the third intermediate grade mathematics book according to the integration approach between science، technology، engineering and mathematics (STEM). The analytical descriptive approach was used for its relevance to the nature of the objectives of the study , as the content of the book was analyzed according to the components of the (STEM) approach: science، technology، engineering and mathematics. omit by using frequency and percentages، and the equation (Holsti) to calculate the stability of the analysis between the researcher and himself over time,and between him and another researcher, The research found that the content of the mathematics book for the second intermediate grade focused on: The highest availability of the STEM integration curve for all chapters of the book was for the field of mathematics، which is ranked first with a rate of (57.77%) with (2197) recurrences It is followed by engineering (33.74%) (1283) iterations، then science (8.15%) (310) iterations، then technology (0.18%) (13) iterations، omit in light of this, the researcher recommended: Mathematics curricula developers and mathematics teachers in secondary education accepted the requirements and topics that did not obtain sufficient availability within the content of mathematics curricula in a manner that appropriately achieves the STEM approach. The researcher has some suggestions، including conductomit studies to analyze and evaluate the content of mathematics curricula in general education stages in the light of the STEM methodology.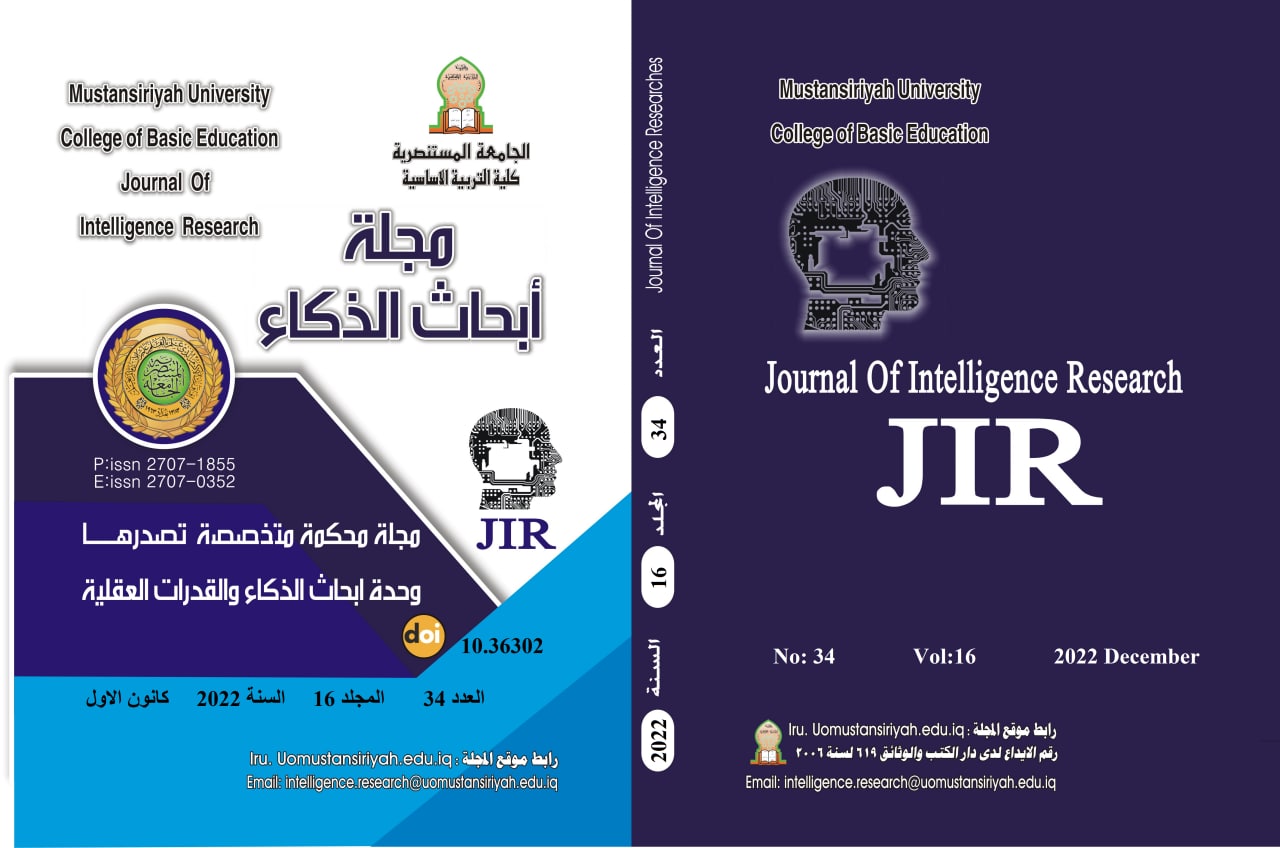 How to Cite
فاخر حميد أ. ر. . (2023). The Extent to which the Mathematics Book for the third intermediate grade includes the integration approach between Science، Technology، Engineering and Mathematics (STEM ). مجلة أبحاث الذكاء, 16(34), 87–101. Retrieved from https://iru.uomustansiriyah.edu.iq/index.php/intel/article/view/421