The effect of using the Minitab program on the statistical thinking skill of second: grade intermediate school students
Keywords:
Minitab program, statistical thinking skill.
Abstract
Abstract
         The aim of the research is to identify the effect of using the Minitab program on the statistical thinking skill of second-grade intermediate students.
The research sample is chosen randomly from Al-Iman Intermediate School for Girls affiliated to the General Directorate of Education in Baghdad, Al-Rusafa First, and it consists of (50) female students of the second intermediate grade, with (25) female students in each group of the experimental and control research groups, and the two groups were rewarded in the following variables ( The chronological age in months, intelligence, previous knowledge in mathematics, previous achievement, and the educational level of the parents), and the experiment was applied in the first semester of the academic year (2022-2021) AD. Omit the research tool was prepared: the statistical thinking skill test component Form (20) objective paragraphs of the multiple-choice type and using the Kewder Richardson equation (KR-20). the value of the reliability coefficient was (0.82), the search tool was applied at the end of the experiment and after data collection , the use of appropriate statistical methods Led to the following results the results that showed the superiority of the experimental group students who employed the Minitab program in the skill of statistical thinking on the students of the control group who studied in the usual way, and in light of the results, a number of recommendations and suggestions were found.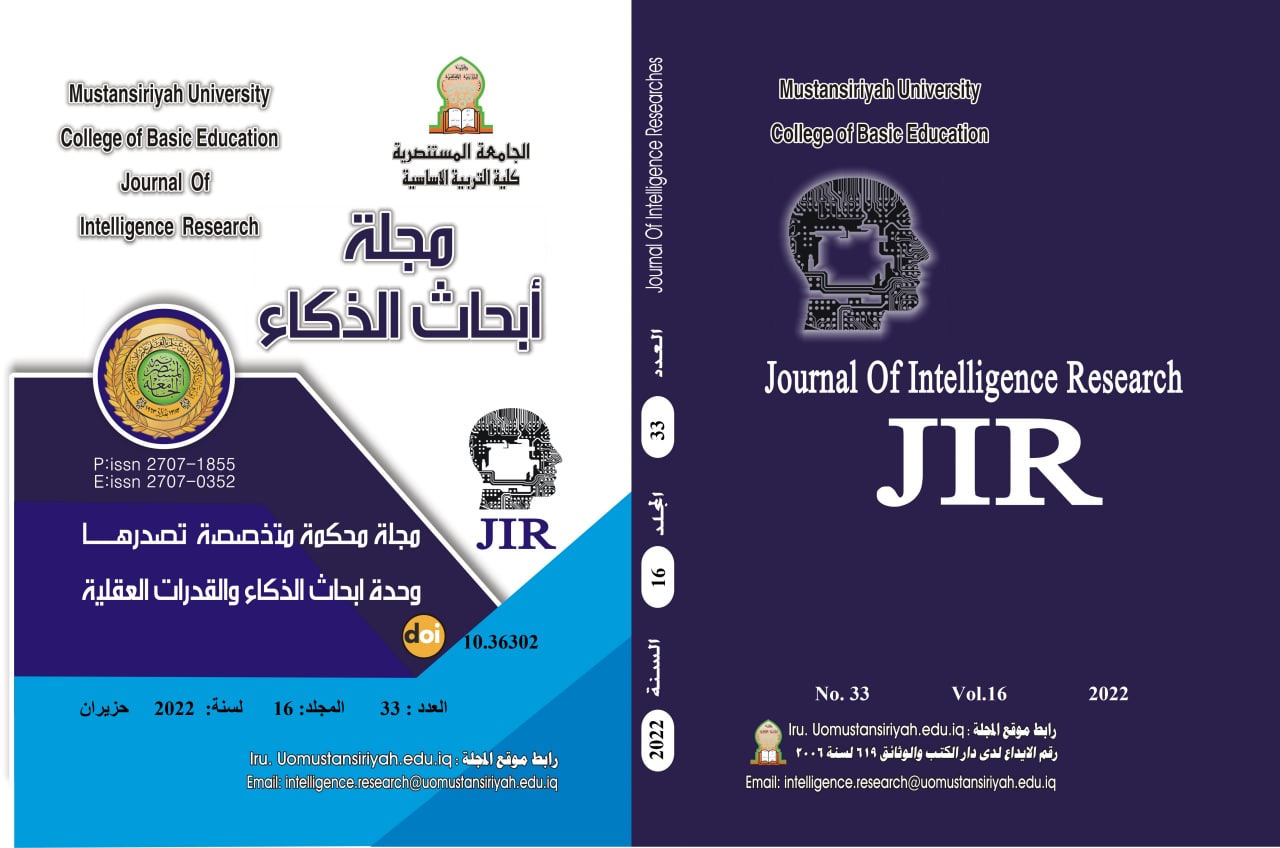 How to Cite
علي مهدي م. م. ن. . (2022). The effect of using the Minitab program on the statistical thinking skill of second: grade intermediate school students. مجلة أبحاث الذكاء, 16(33), 531–552. Retrieved from https://iru.uomustansiriyah.edu.iq/index.php/intel/article/view/406