Visual generative thinking skills for kindergarten children
Abstract
       The present research aims to identify Visual obstetric thinking skills of the children of Riyadh. The sample included (100) children from kindergartens in the city of Baghdad. In order to achieve the research objectives, By preparing a scale of visual obstetric thinking skills after studying the theories and previous studies related to her research. Social awareness in its final form (50 (station and gave each position three alternatives, representing each of the station of the of Visual obstetric thinking test has achieved the researcher of the standard characteristics of the instrument. The researcher reached the following results:
 ـ objective is that the children of Riyadh enjoy Visual generative thinking skills.
ـ objective is that there are no differences between the average estimates of males and females in Visual generative thinking skills test.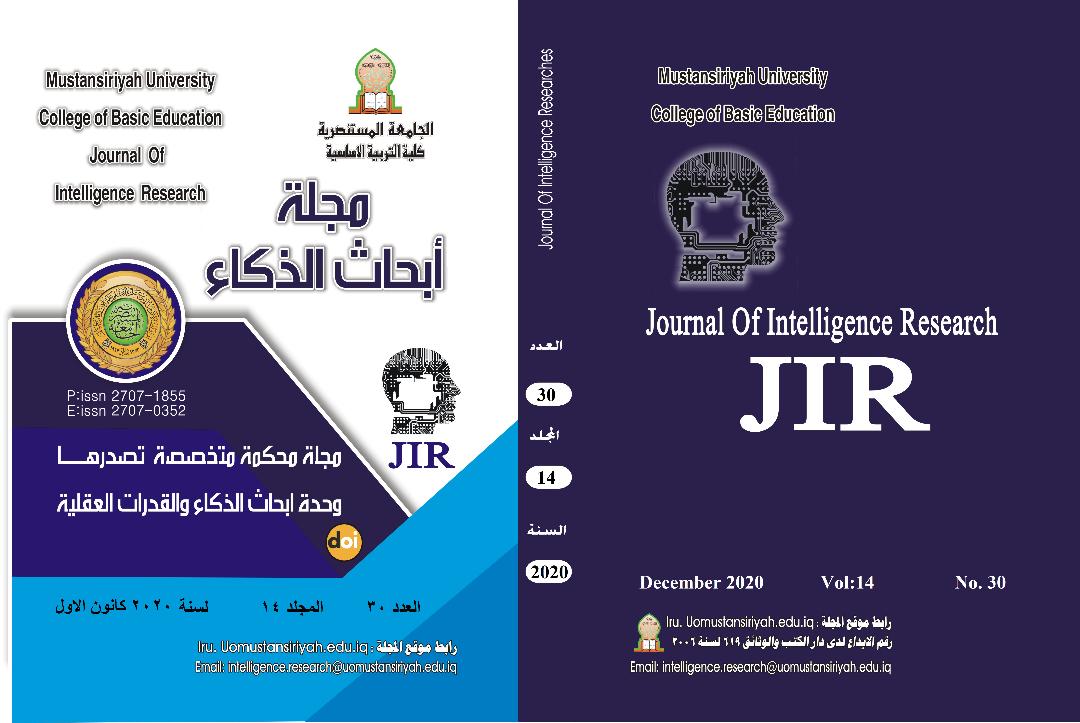 Additional Files
How to Cite
مزيد م. .زينب خ. (2021). Visual generative thinking skills for kindergarten children. مجلة أبحاث الذكاء, 14(30), 223–237. Retrieved from https://iru.uomustansiriyah.edu.iq/index.php/intel/article/view/288