Building a Teaching -learning program according to the cognitive strategies of first-grade intermediate students' learning and its effect on their achievement in mathematics
Abstract
The research aims to identify the impact of a proposed (educational-learning) program according to the cognitive strategies for learning mathematics on the academic achievement of first-grade intermediate students. the main Null Hypothesis:
- There was no difference of statistical significance at the level of significance (0.05) between the average scores of the students of the experimental group who studied according to the proposed Teaching -learning program and the grades of the students of the standard group who studied using the usual method in achievement.
The research community was from the schools affiliated to the General Directorate of Education in Baghdad / Al-Karkh third, and the research sample was (106) students - An experimental group that was studied in the (educational - learning) program proposed according to the knowledge strategies and the number of its members was (53) students..Research tools have been built as follows:1.   (educational - educational) program according to the cognitive strategies for learning the mathematics of the first intermediate grade2.   The achievement test consisting of (40) test items of a multiple-choice type, and after applying the test to the two research groups, the results were analyzed were as follows: There was a significant difference in statistical significance of less than (0.05) level between the two research groups (experimental and control), which confirms the difference of the two research groups in light of the achievement index for the benefit of the experimental group.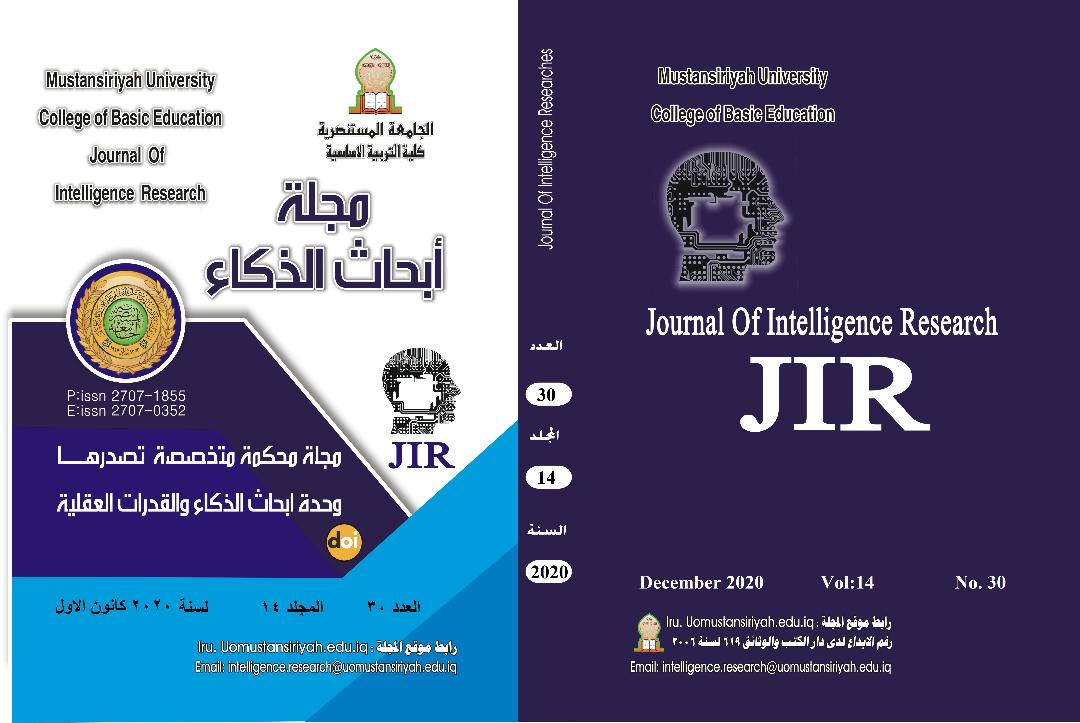 How to Cite
المعيوف أ. ر. ب. أ., & الكاظمي ه. م. ج. (2021). Building a Teaching -learning program according to the cognitive strategies of first-grade intermediate students' learning and its effect on their achievement in mathematics. مجلة أبحاث الذكاء, 14(30), 66–86. Retrieved from https://iru.uomustansiriyah.edu.iq/index.php/intel/article/view/280