Emotional intelligence and its relationship to dealing with psychological stress in widows the city of Erbil
أ.م.د. مها حسن بكر

كلية الاداب- قسم علم النفس – جامعة صلاح الدين- اربيل
Keywords:
Among widows . Psychological stress. Emotional intelligence
Abstract
The current research aims to identify the level of emotional intelligence and deal with stress among widows, and to know the relationship of the research variables to demographic variables (age, number of children, number of years of marriage) and can the independent variable emotional intelligence predict the dependent variable to deal with psychological stress, apply the scale to ( 80) A widow in Erbil, and to achieve the research objectives, the "Goleman scale, 2000" for emotional intelligence was adopted and a scale for dealing with psychological stress was prepared according to the theory "Lazarus, 1970". The results showed an increase in the level of emotional intelligence for the research sample, a low level of dealing with stress, and a positive relationship. The research variable between emotional intelligence and dealing with pressures and demographic variables for the research, and the ability of the independent variable emotional intelligence to predict the dependent variable dealing with psychological pressures. According to the results, the researcher reached a set of recommendations and suggestions.
Emotional intelligence and its relationship to dealing with psychological stress among widows in the city of Erbil.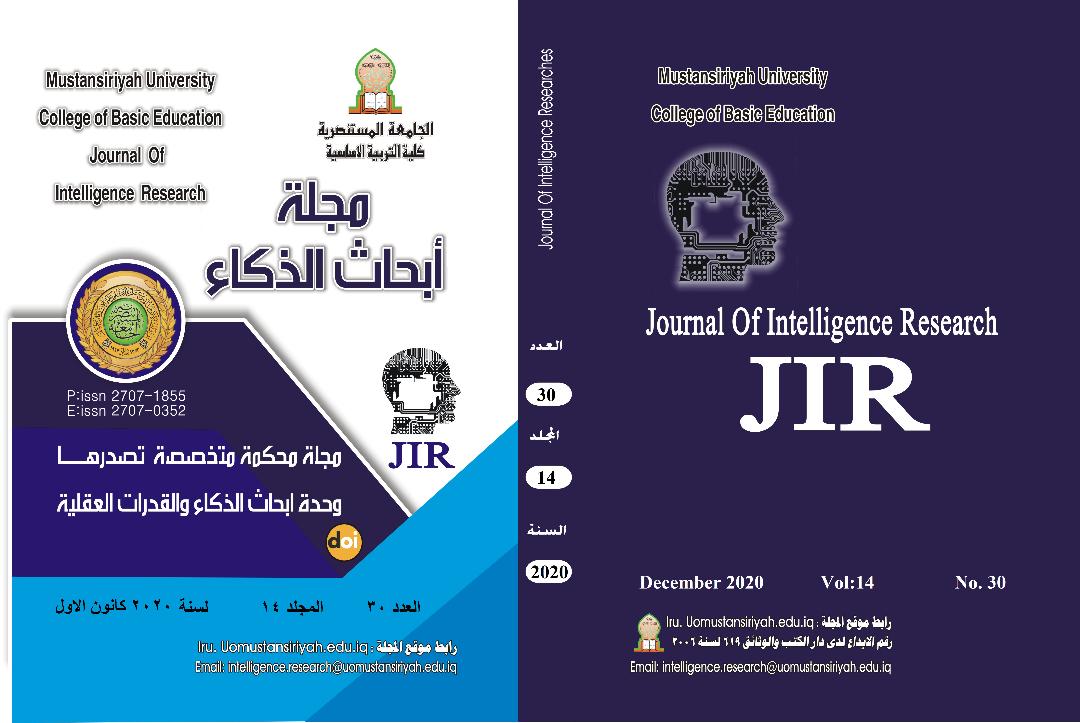 How to Cite
بكرأ. م. (2021). Emotional intelligence and its relationship to dealing with psychological stress in widows the city of Erbil. مجلة أبحاث الذكاء, 14(30), 136-154. Retrieved from http://iru.uomustansiriyah.edu.iq/index.php/intel/article/view/284